Nag Tibba ('Serpent's Peak'), 3,022 metres (9,915 ft), is the highest peak in the lesser himalayan region of Uttarakhand state (Garhwal Division), and lends its name to the 'Nag Tibba Range', itself the next-northerly of the five folds of the Himalaya. It is situated 16 km (9.9 mi) away from Landour cantonment, and around 57 km from Mussoorie in Tehri Garhwal region ofUttarakhand. The 'Nag Tibba Range' is amongst three principal ranges of the Lesser Himalayas, which includes the Dhauladhar, and the Pir Panjal, which branched off from the Great Himalayas.
Day 1: Devalsari

Reach devalsari from Mussorie via Thatyur, There are regular Jeeps from old bus stand. Don't forget to take permission of Devalsari forest rest house if you plan to stay there, otherwise you can also stay in devalsari village.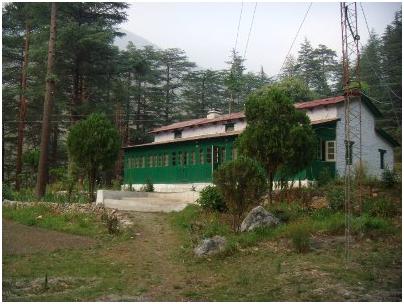 Day 2: Nag Tibba Trek
Start early in the day to reach back Devalsari same day. Since the trek goes through the jungle and there is no defined path, I will recommend to hire a guide. You can ask people in Oothad village to accompany you, they shall be charging nominal rates.
If you are planning to stay on the top, then carry tents, food in good quantity since there is no shop on the way. However there is 'Nag Devta' temple on the top where devotees will come on festivals.